Trustworthy Employees • Reliability • Superior Cleaning Quality
We know in Vermont that snow is a winter constant, but why let that get in the way of your scheduled cleaning? Simply Clean owns four all wheel drive/four-wheel-drive company vehicles. We are fully insured and all employees go through a background check before they are hired.
Following your inquiry, a first meeting and consultation is scheduled, at this time we will do a walk-through of the area that needs to be serviced and discuss different options you have.
WE ALSO OFFER: carpet shampooing • window cleanings • spring cleanings • seasonal homes/camps • real estate cleanups • organizing • moving and packing • off-site wash/dry/fold service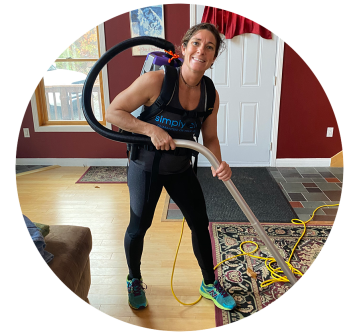 "I hired Mary and her team for a big deep clean job in my Rutland apartment, and I got even more than I expected. It was a big job and their team knocked it out in just one day with jaw dropping results. On top of the stunning cleaning job they did, the customer service was great and the communication happened flawlessly. I couldn't be happier with the house, and would/will recommend SimplyClean to anyone who wants to see real results!"
"Simply clean has made my life so much easier. I don't have to worry about my house and when I'm going to clean after work or before work. I have time to actually take care of myself rather than what I'm going to clean next."
"On the very same day we closed on our condo, we drove up next to a simply clean car and thought they might help start us off. The team managed to squeeze us in at the very last minute over a holiday weekend. They did an amazing job. We have use many different people and services over the past several years, and the quality of the cleaning exceeded our expectations. They also use cleaning supplies that are safe for kids and dogs - which is especially appreciated with our kids and dogs. When we walked in after they came, it looked like a different condo. I'd highly recommend and will continue to use them on a regular basis going forward."
"After a Simply Clean team leaves we can be assured our house has had a deep clean. They use a variety of environmentally safe products and their own cleaning equipment. We have found them trustworthy not only in a job well done but in character. Their schedule is pretty flexible. And, the owner , Mary Helm is very accessible, answering requests quickly. Simply Clean simply gets the job done."
To provide an estimate we require a on-site walk through and consultation with the owner of the property.